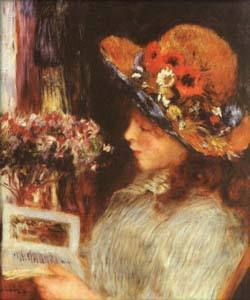 When reading any of Dickens's novels, especially David Copperfield and Great Expectations, which are the most autobiographical, it is helpful to know something about his life. For a biographical sketch of Dickens, see Dickens: A Brief Biography, by David Cody. If you have time for a bit more reading (quite a bit!), the best full-length biography of Dickens is still Edgar Johnson's Charles Dickens: His Tragedy and Triumph.
Great Expectations was published serially, one installment a week, beginning in December 1860 and ending in August 1861, in Dickens' magazine, All the Year Round. It was the 13th of the 15 novels he would write during his life. Dickens tried to be as accurate as possible with the facts in the novel. For example, to check the circumstances of trying to help Magwitch escape at the end, he studied a table of tides and even hired a steamer for the day to go from Blackwall to Southend.
On the advice of a friend, he added a happy ending to the novel at the last minute (an ending which is still in debate among critics). Other than that, there are very few corrections on the page proofs.
Dickens was one of England's leading figures in the attack on social problems caused by the Industrial Revolution. Great Expectations is focused on social reform. Through Pip, the novel attacks society's greed and selfishness; it even questions the Victorian class system. Pip defeats his greed and learns to be useful, and thus happy. He overcomes his selfishness and learns to have compassion for others. Dickens says through Pip, "Heaven knows we need never be ashamed of our tears, for they are rain upon the blinding dust of the earth, overlying our hard hearts."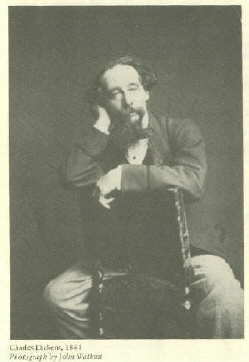 This photograph was taken in 1861,
the year in which Dickens wrote Great Expectations.
As always, the critics disagree on how to interpret the novel, but a number of themes are evident:
The value of love and friendship. Pip rejects Joe and Biddy, ashamed of them, but comes to realize that their constant and unconditional love and friendship for him is the one thing of true value that he possesses.
The irreversibility of time and the irreparability of one's mistakes. Bert G. Hornback points out that, as bad as Pip later feels, he can't take back the hurt he inflicted on his friends, and ultimately, he can't go back to his former state of innocence. Likewise, Julian Moynahan says that Great Expectations dramatizes loss of innocence.
Dorothy Van Ghent disagrees that this is the point of the story. She says that, in Great Expectations, "the Dickens world--founded in fragmentariness and disintegration--is made whole." She sees the major themes as guilt and redemption.
J. Hillis Miller sees Pip and Estella, at the end of the novel, "accepting their exile from the garden of false hopes."
Dickens himself rarely wrote or spoke directly about his work to anyone, but he wrote in 1858 (less than two years before he began Great Expectations), in a letter to his friend and fellow novelist, Wilkie Collins, "Everything that happens...shows beyond mistake that you can't shut out the world; that you are in it, to be of it; that you get into a false position the moment you try to sever yourself from it; and that you must mingle with it, and make the best of it, and make the best of yourself into the bargain."
Edgar Johnson says that Pip's personal triumph over false social values is only the obvious message of the novel. There is a deeper attack, he says, on the

very core of the leisure-class idea that lurks in the heart of a pecuniary society. This is symbolized in Pip's dream of becoming a gentleman living in decorative grandeur on money he has done nothing to earn, supported entirely by the labors of others. It was the dream of nineteenth-century society, willing to base its hopes of comfort and ostentation on the toil of the laboring classes. Pip's "great expectations" were the great expectations of Victorian society, visions of a parasitic opulence of future wealth and glory, a materialistic paradise of walnut, plush, gilt mirrors, and heavy dinners.

Pip, he says, comes to see his desire to be a gentleman as a representative source of corruption in a corrupt world.
John Lucas says that the novel explores the ways in which class considerations affect human relationships:

Pip's growth is to some extent the story of any Englishman. The social pressures to which he becomes exposed and which shape his response and attitude to his own way of life are common enough; and that their despicable nature is none the less sufficiently plausible to have a decisive influence over him, may well be less a criticism of him than the fact and nature of English life...The deep disaster of great expectations is the terrible human impoverishment to which they lead. They disturb and often destroy the dreamer's capacity for love and friendship.

Lucas agrees with Dorothy Van Ghent, though, that Pip redeems himself; he argues that Pip saves himself by finally developing compassion for Magwitch and committing himself to saving him: "The acknowledgement of Magwitch's claim on him is a triumph of humaneness over the constricting dream of expectations..."
---
If you'd like more information on any of the topics covered in this lecture, go to the Links page. Enjoy!
---
Some of the information in this lecture derives from:
1. Charles Dickens: His Tragedy and Triumph, Edgar Johnson
2. The Melancholy Man: A Study of Dickens's Novels, John Lucas
3. Great Expectations: A Novel of Friendship, Bert G. Hornback
4. Dickens the Novelist, F. R. and Q. D. Leavis